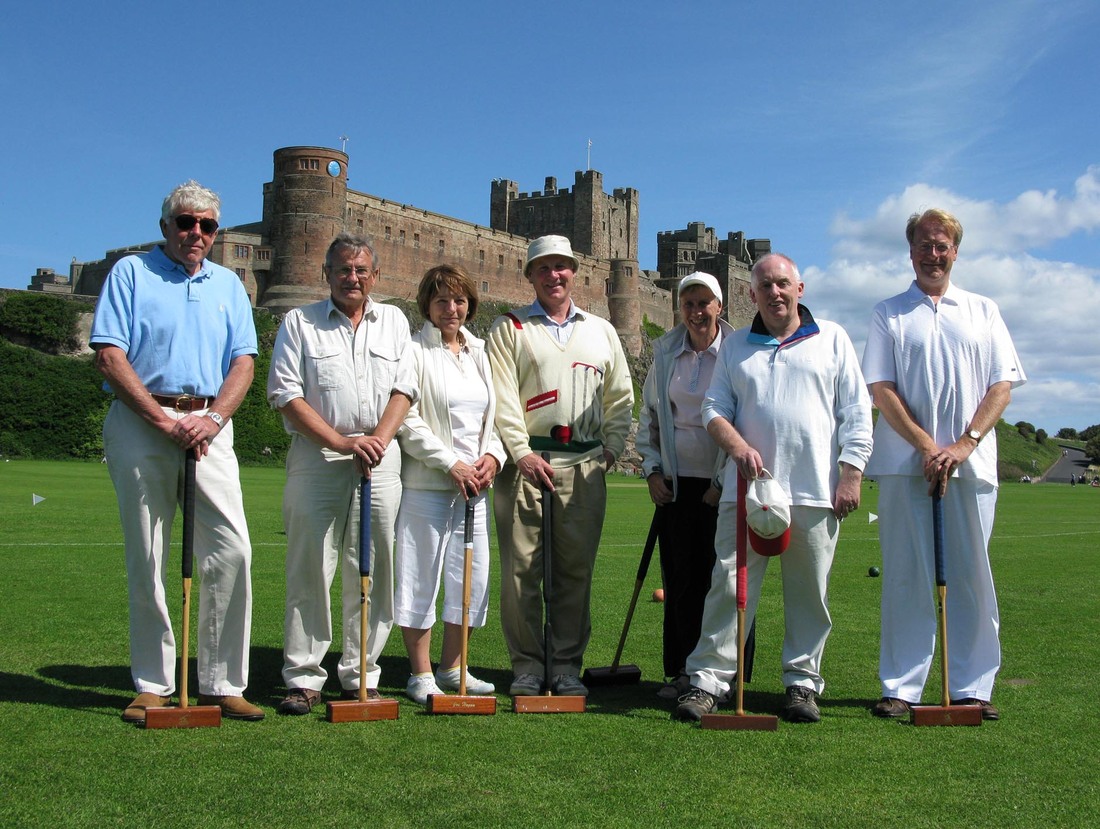 Croquet is a game of strategy, tactics and skill. There can hardly be a better place to enjoy this fascinating game than on the Green under the beautiful setting of Bamburgh Castle. Bamburgh Croquet Club was formed in 2008 and is one of the youngest clubs, and the most northerly, in the Croquet Association.
Bamburgh Croquet Club members (from left) Ian Wilkinson,Kieth Whitfield, Seonaidh Edgar, Jamie Edgar, Jane Morgan, Steve Newman and John Woodman celebrate being made Active Berwick's Club of the fortnight before settling down to play at the club's lawns beneath Bamburgh Castle.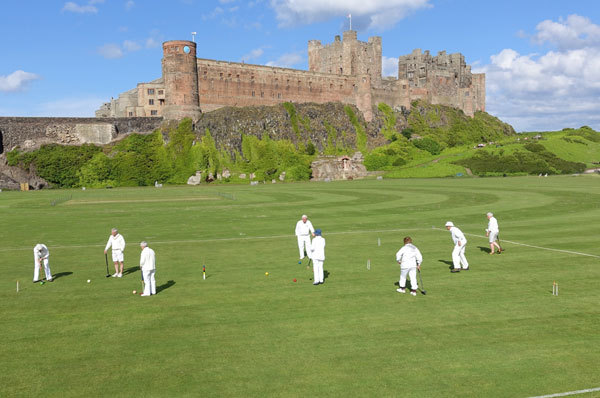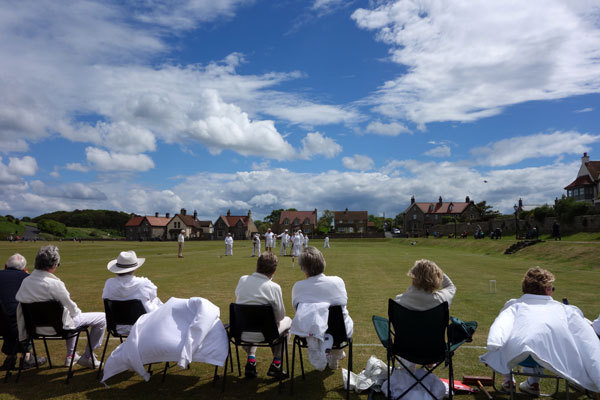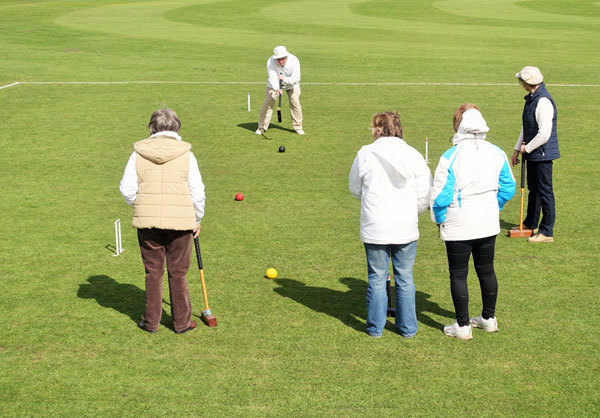 From beginner to expert
The club has a growing membership and the level of interest in the game is evident with play being seen on most summer afternoons. Members range from experienced players to complete beginners.
The club caters for all standards of play, offering coaching and mentoring for less experienced players through to competitive league play against other clubs for the serious participants.
Free of charge equipment to learn
Equipment is available free-of-charge for those who wish to learn about and appreciate this intriguing game.
"Croquet is an ideal way to spend a summer's afternoon. It provides exercise without being too strenuous, it is suitable for all ages, and it involves a combination of mental and physical skills" says Chairman Jamie Edgar. "The game is absorbing and can be terribly addictive!"
The club has two full-size quality lawns on the castle green. Club sessions are on Tuesday, Friday and Sunday afternoons in the season though members can play at any time, seven days a week.
Membership is by annual subscription and visitors are welcome for a small fee when accompanied by a member.
The club caters for both codes of the game, golf croquet and association croquet, and competes in Division 1 of the Croquet North golf croquet league.
Further details can be found at www.bamburghcroquetclub.org.uk