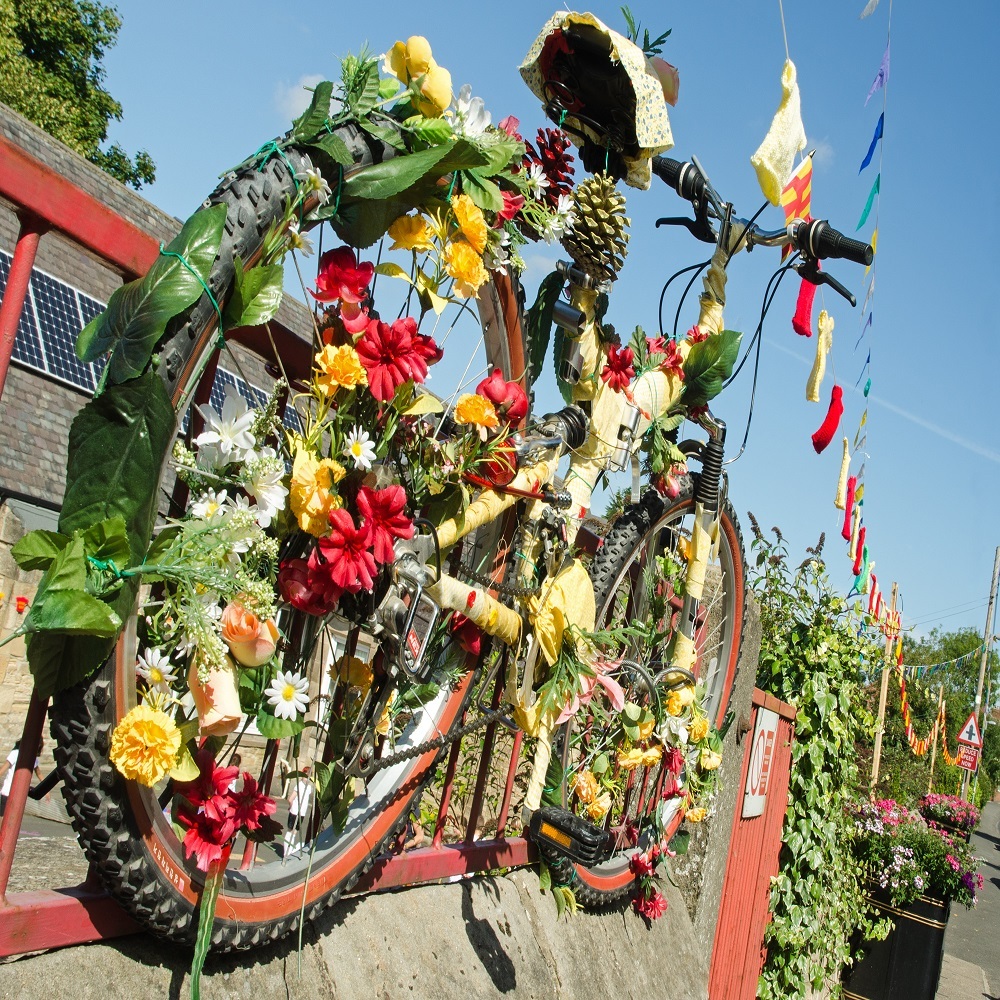 On September 4th, the Tour of Britain, the UK's biggest and most prestigious cycle race will be speeding through Northumberland and Bamburgh Village.
The event promises to be a fantastic sporting spectacle and as the Tour will be broadcast in over 120 countires it will raise the profile of the county to an international audience.
When the race came through Northumberland in 2015 residents, businesses and parish councils were asked to help decorate the route in the distinctive red and yellow colours of the Northumberland flag. You can get involved by hanging out bunting, painting and decorating old bikes, dressing shop windows or making flags.
Northumberland County Council will be posting on their Facebook and social media channels, images of the decorated route and if anyone wants to be involved in the community we will forward any images to them asap so that they can help publicise what we are doing and build up the excitement before the race arrives.